Mass Spectrometry for the Life Sciences
Discover novel biomarkers and therapeutic targets with PBL's integrated mass spectrometry-based proteomic solutions. Our unique automated workflows and robust bioinformatics platform allow for the complete proteome search and quick translation from protein discovery to clinically validated targeted panels. Our high-throughput facility and unbiased technology enables the analysis of thousands of samples with depth, high reproducibility, and precision.

Transforming Samples Into
Quality
Reliable
Insightful
Answers.
Accelerating Precision Proteomics:
From Discovery to Clinical Application
Proteomics plays a critical role in precision medicine by providing detailed information about the proteins present in all cells and tissues, which can be used to understand the molecular mechanisms of disease, personalize treatment plans, and monitor treatment efficacy.  PBL's proteomic services are driven by two platforms: ProteoSweep™ for Discovery and ProteoMarker™ for Targeted, that synergistically work to answer complex proteomics question and advance precision medicine through:
For deep unbiased proteome profiling, PBL provides cutting-edge services to uncover and quantify thousands of proteoforms!


---
Click to Learn More!
For drug target identification, PBL's expertise can aid in biomarker validation, multiplexing and accurate protein quantification.
---
Click to Learn More!
PBL offers additional services and technologies designed to meet all customer needs or project requirements.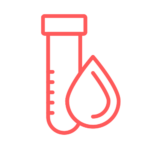 Microsampling with Neoteryx by Trajan
Remote sample collection service integrated with our proteomics platforms, ensuring precise, minimal volumes for stress-free protein analysis and optimal results.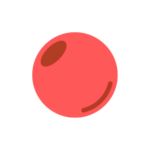 Nanoparticles with the Proteograph Suite from SEER
Fully automated nanoparticle-based platform, providing deep unbiased proteome coverage, coupled with a rapid and scalable workflow that ensures efficient project completion with minimal hands-on time.
Discuss and plan your next project with our talented team of proteomics experts!