PBL's high-throughput targeted mass spectrometry platform, ProteoMarker™, allows for absolute quantification of pre-selected biomarkers with high specificity, selectivity, and accuracy. ProteoMarker™ offers rapid simultaneous measurements of multiple proteins at once (multiplexing), allowing complete independence from antibody-based recognition and availability. Targeted proteomics coupled with our immunoassays can efficiently quantify low-abundant proteins. PBL offers off-the-shelf panels or our experts will help you design and develop new custom assays.
Applications + PBL Expertise
MRM Targeted Proteomics Design
Integrated Workflow + Targeted Components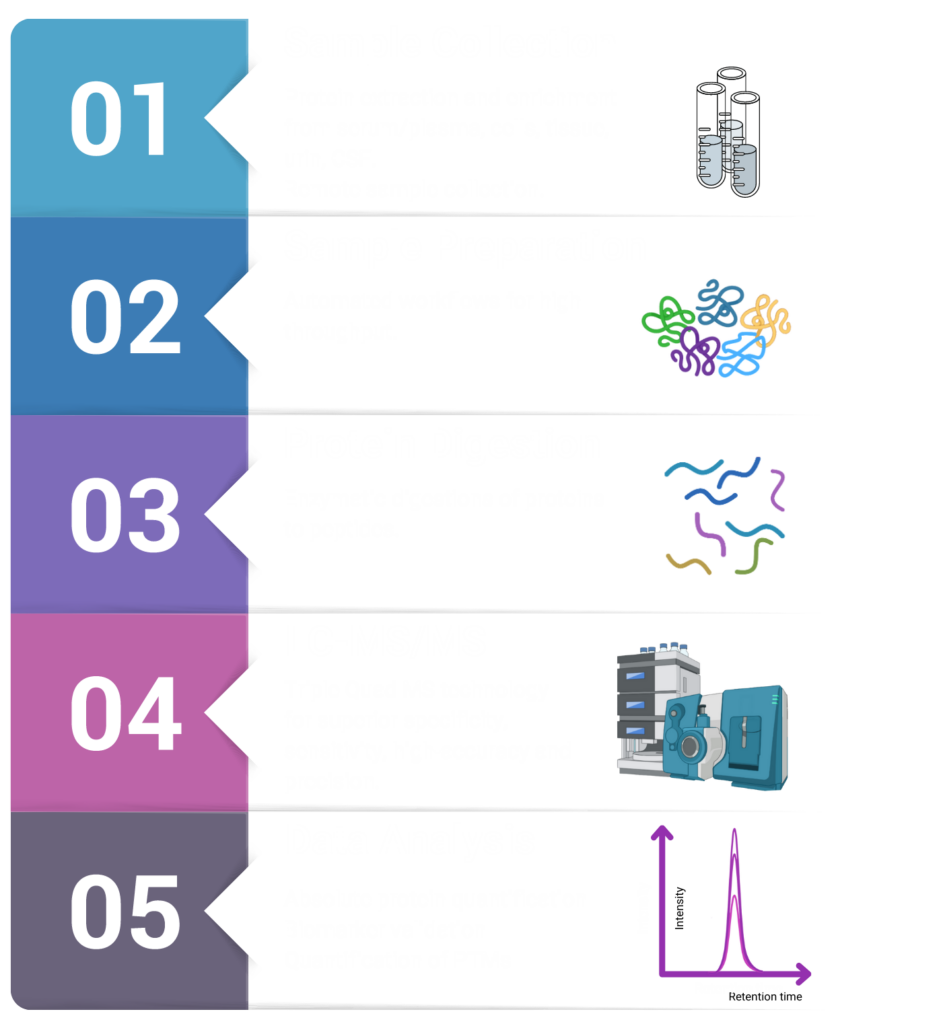 Discuss and plan your next project with our talented team of proteomics experts!